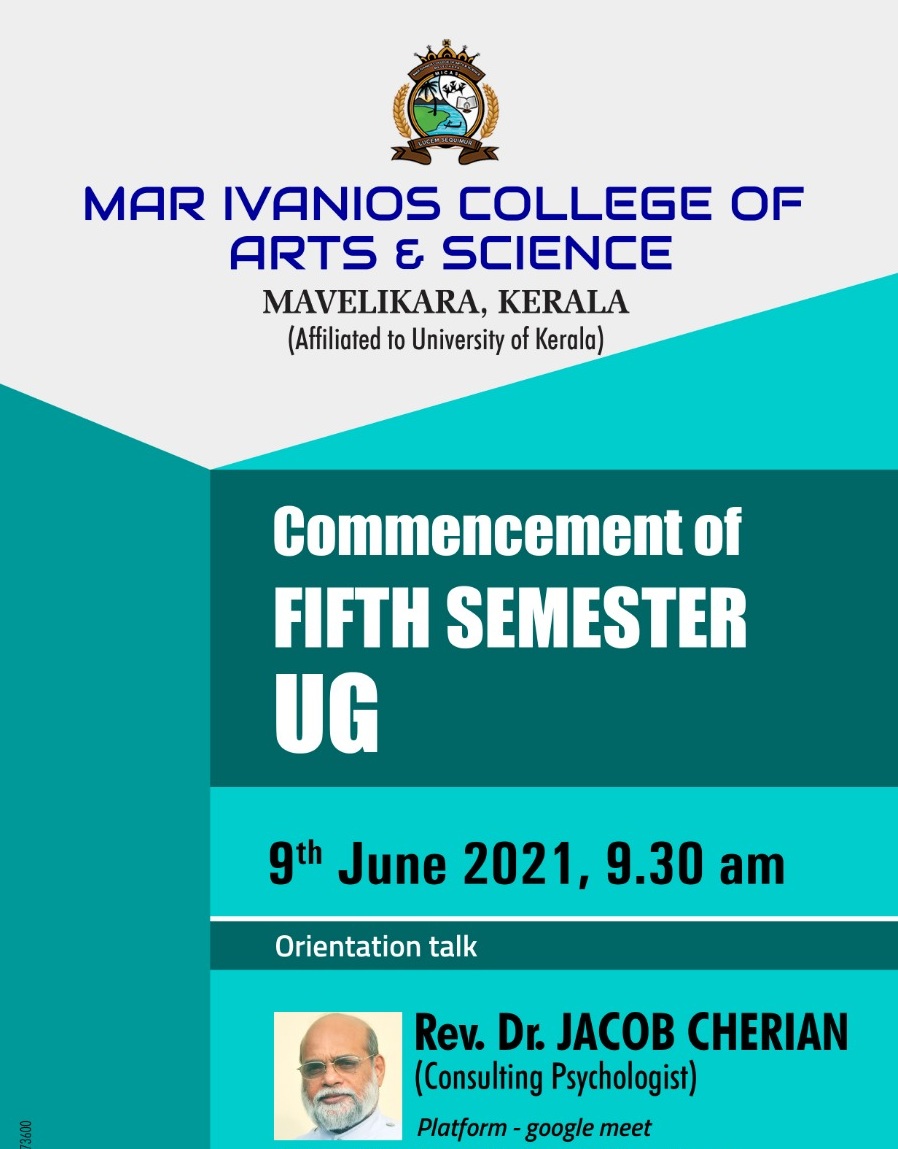 Commencements of fifth semester ug
Regular classes for S5 commences on Wednesday 9th June 2021 at 9.30 am with an Orientation talk by Rev.Dr. Jacob Cherian- Consulting Psychologist.
---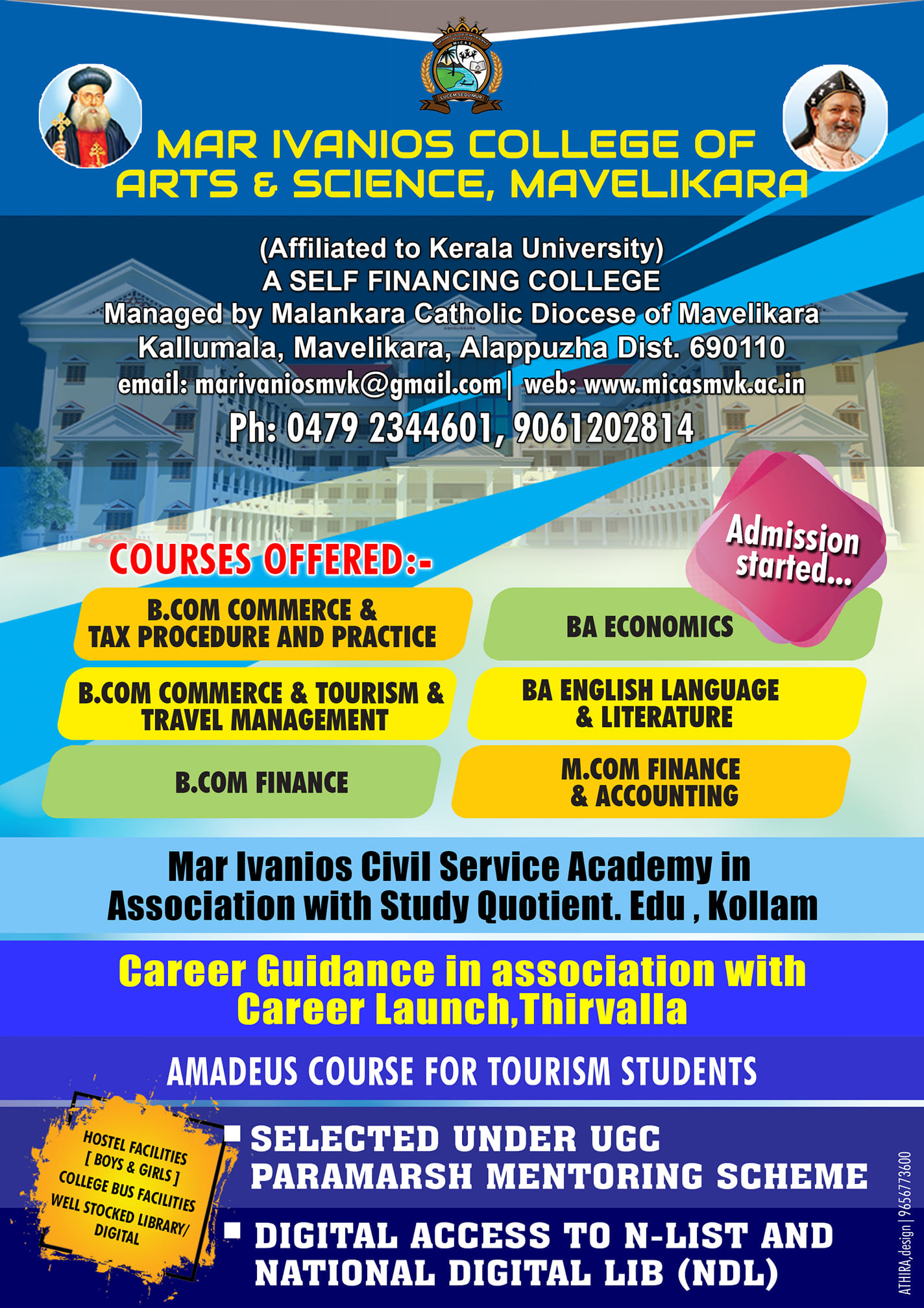 Admission 2021
admission 2k21 started
---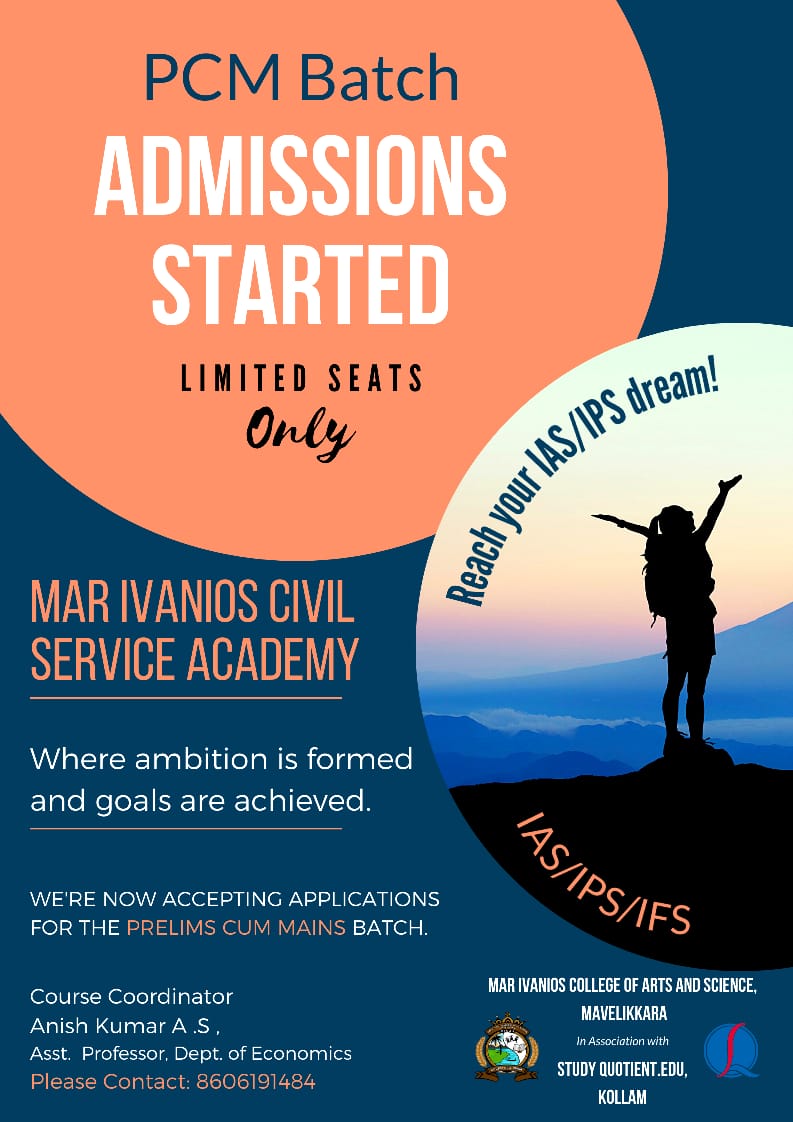 Mar Ivanios Civil Service Academy
Mar Ivanios college started a new civil service academy named as Mar Ivanios Civil Service Academy in association with Study Quotient. Edu, Kollam. The academy was inaugurated by His.Grace Most.Rev.Dr Joshua Mar Iganathios, the patron of the college on 7th feb 2021.
---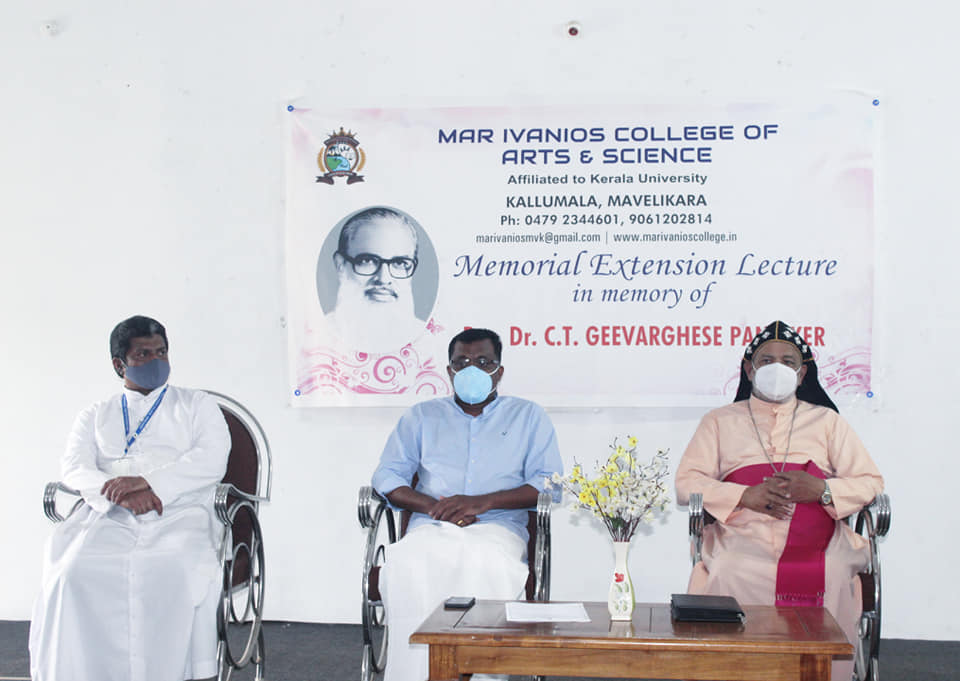 6th Memorial Extension Lecture
Mar Ivanios College, Mavelikara conducted 6th Memorial Extension lecture in memory of Rev.Dr.C.T Geevarghese Panicker on 15th Jan 2021 at 2.00 pm. Guest speaker of the show was Dr.Ginu Zachariah Oommen (Member, Kerala PSC). Prayer song was sung by Ms.Heastny H Theodore .Welcome speech was delivered by Dr.K.C Mathai (Principal). Presidential address by H.G.Most.Rev.Dr.Joshua Mar Ignathios. Solo song by Mr.Adarsh V.R. The Programme was winded up vote of thanks by Rev.Fr.Thomas Puthenparampil (Director).National Anthem by Ms. Jasmin.
---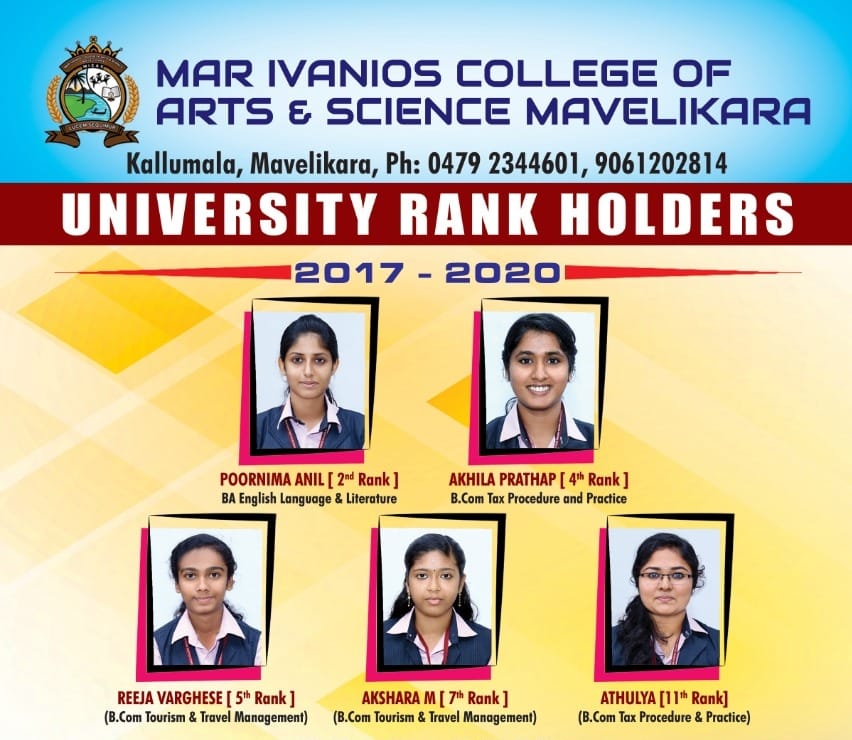 MICAS Bags Top Ranks in Kerala University Result 2k20
POORNIMA ANIL (2nd Rank BA English) AKHILA prathap (4th Rank Bcom Taxation), Reeja Varghese (5th Rank B.Com Tourism), Akshara M (7th Rank B.Com Tourism) and Athulya (11th rank B.Com Taxation) bags a prestigious victory in the history of Mar Ivanios college. We whole hearty congratulate you both, and appreciate your efforts to add laurels to our Institution. Congrats to our Kerala University Rank holders
---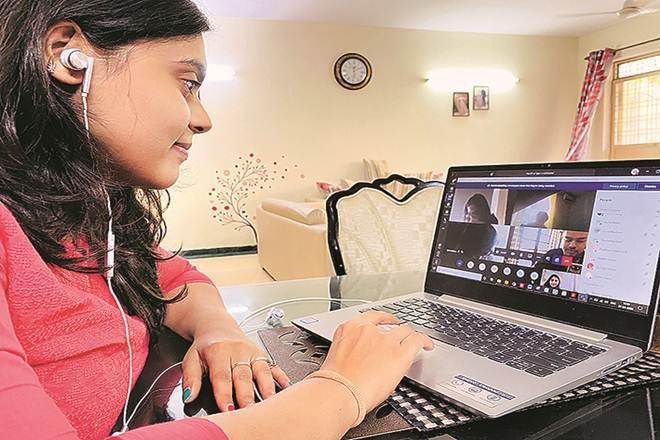 Second and Fifth Semester online class started
Third and Fifth Semester online class started on 09th June 2021
---
Basketball Team
Kerala University Basketball Tournament Mar Ivanios College Second Place...
---